Red Bank sits on the banks of the Navesink River, 8 miles upriver from Sandy Hook Bay and the Atlantic Ocean and has been characterized as the "gateway to the Jersey Shore." It's a major stop on New Jersey Transit's North Jersey Coast Line, which doubles as a conduit for workweek commuters bound for New York City and city dwellers bound for the beach on summer weekends.
Downtown Red Bank, now celebrating its 25th anniversary, is an eclectic mix of restaurants, galleries, antique shops, retail establishments, theaters, entertainment venues, personal service providers, modern amenities, boating and fishing, and seasonal outdoor fairs and festivals. This 20-square-block area is peppered with just enough grit to keep it real, making Red Bank a regional destination. Upper stories of street-front buildings host professionals including lawyers, accountants, financial planners, advertising and marketing professionals, developers and builders, architects, and photographers. Red Bank supports a workforce of 12,000, many of whom shop, dine, and play in town before, during, and after work.
Throughout the year, Red Bank's businesses draw customers to town through a range of promotions and events, including the award-winning Red Bank Wedding Walk, Girls Night Out, Restaurant Week, the annual Red Bank Sidewalk Sale, and the Red Bank Food and Wine Walk.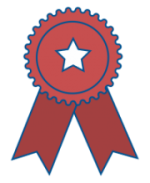 Great Downtown
2016 Designee
Redbank