The picturesque Washington Street Mall is the heart of Cape May, New Jersey, America's original seaside resort. The Mall serves as Cape May's town square, a gathering point for visitors to the resort town, as well as those who call the area home. There are over 75 establishments lining the Washington Street Mall, made up of unique boutiques, shops, fine dining restaurants, bars, quick eats, activities, and services. Numerous seating areas, luscious gardens, shady trees, historical markers, Instagram-worthy photo opportunities, and more make it a welcoming and inviting downtown attraction for all.
Dedicated June 24th, 1971, the Mall was a construction project of the City of Cape May's Urban Renewal Program, which took place from 1965 to 1971. The purpose of the program was to turn the heart of Cape May into a charming showplace complete with a revitalized downtown street to attract hundreds of thousands of tourists while also improving quality of life for residents as well. In 2008, the Mall received a major renovation, improving the street's character, form, and function.
The Washington Street Mall does a great job of balancing the competing needs of a typical street with that of adjoining land uses. Numerous bicycle racks are located on every block and a "Jitney" shuttle service, with stops at Cape May hotels, neighborhoods, and the beachfront, is another way that people can get to the mall without a vehicle. Streets along the Mall are also set up with well-marked crosswalks and safety features to protect the pedestrian-only areas while the buildings make it a Victorian showplace, with intricate designs and gingerbread-like architecture.
As the picturesque heart of America's original seaside resort, it is one of New Jersey's most popular streets and truly worthy of being designated a "Great Street".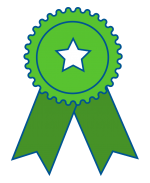 Great Street
2021 Designee
Cape May