Newton's downtown is hundreds of years old, built on the side of a small hill above the Paulins Kill River. At its heart is Spring Street, the governmental, commercial, and cultural center of Sussex County. The street itself is cozy and contained, a "hug" of a downtown, featuring a wide variety of architectural styles from a Richardsonian Romanesque landmark to a 2018 addition: a country-chic 65-unit affordable senior housing complex. At its intersection with Main Street, the views open up to the sloping Town Green, the majestic 1847 Sussex County Courthouse, and the hills beyond.
On weekdays, Spring Street's daytime population swells with County, Town, and private business employees. On weeknights and weekends, the Newton Theatre showcases concerts, film screenings, theater performances, and more. The theater attracts visitors from all over the region who then try out one of Spring Street's many restaurants. Spring Street hosts a variety of social events throughout the year, including the St. Patrick's Day Parade, Memorial Day Parade, Newton Day Festival, the annual Town-wide summer garage sale, the Greater Newton Chamber of Commerce's "Taste of Newton", Newton Fall Fest and Classic Car Show, and the Holiday Parade.
Vintage lampposts, colorful hanging plantings, commercial sidewalk displays, street trees, brick-lined sidewalks, blade signage, and handsome wrought-iron benches help enhance downtown Newton's inviting, historic feel, and bring a dose of cohesion to a street that runs the gamut of architectural style. Newly-installed bike posts add to the amenities for alternative transit.
Recent planning endeavors have helped enlarge Spring Street's pedestrian realm, promote sustainable development, and preserve its historic character. In 2014, Spring Street between Water Street and Union Place was designated a one-way thoroughfare, adding parking, traffic calming, and pedestrian crosswalks. The Town continued to expand pedestrian-only areas by closing off Art Alley to vehicular traffic. Newton's form-based code, adopted in 2012, will help ensure that higher density development is concentrated in a small area around Spring Street, and that the downtown atmosphere and its amenities are not diluted by sprawl. As one of three pilot towns in New Jersey Future's Mainstreaming Green Infrastructure program, Newton has taken a proactive and pioneering approach to stormwater management. Its Impervious Cover Reduction Action Plan includes pervious pavement, bioswales, and other techniques to improve groundwater quality and minimize runoff. A rain garden in Memory Park just a few blocks north and downhill of Spring Street was built in 2017 through a collaboration with Rutgers University Cooperative Extension Water Resources Program and Wallkill River Watershed Management Group. Newton is also a State-designated Certified Local Government and maintains a local historic preservation commission and ordinance.
Thanks to the effort and dedication of the many people over the years who have made Spring Street home, or home away from home, this community nestled in rural Sussex County earns its motto: "City Style. Country Cool."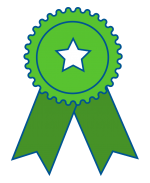 Great Street
2018 Designee
Newton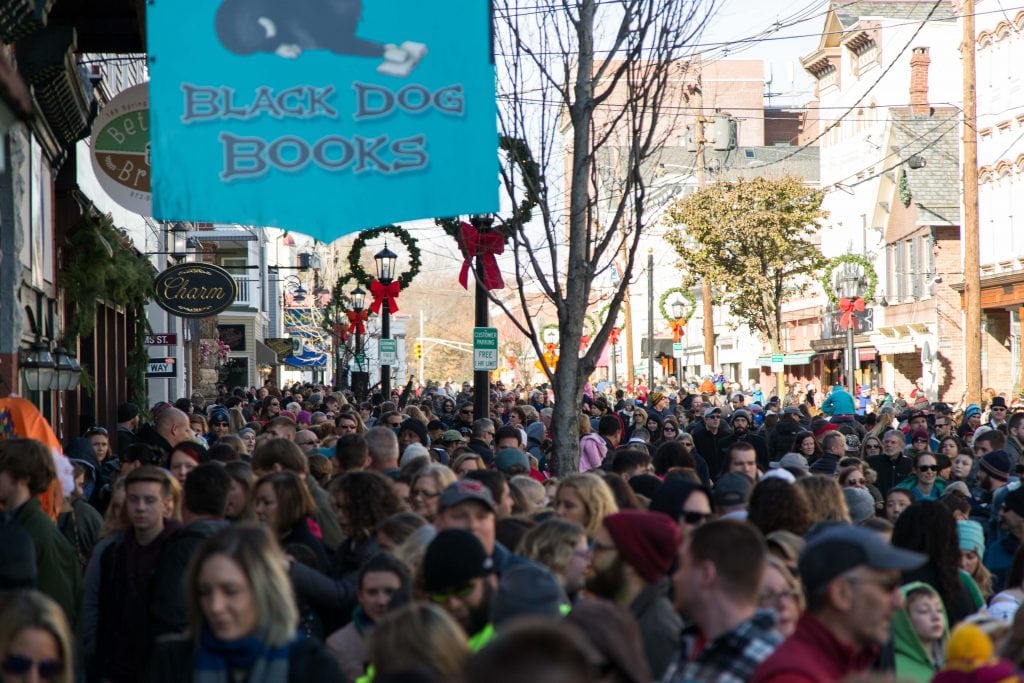 Photo Credit: Dan Schenker Photography