Downtown Summit has been a busy hub for commerce since the mid-19th century, when the first train climbed "the summit" and linked this beautiful community to Manhattan. Situated in the center of Summit's 6 square miles, this pedestrian and bike-friendly downtown provides residents and visitors alike with everything they might need or want.
Visitors can find fine dining, casual eating or quick takeout with every tastebud easily satisfied by the wide array of cuisines offered by Summit's restaurants. Personal services are also provided by small business owners including shoe repair, tailors, dog care, personal salons and spas, bakers, cheese mongers and more.
Unique fashions and accessories are available with high quality selections from Lululemon, J. McLaughlin, Willow Street, and Alba among the many smaller shops and boutiques. Strolling along downtown Summit's quaint streets, one finds gift boutiques, children's clothing and toys intermingled with gourmet and wine shops to fit every need. Summit even has a locally owned candy store where schoolkids pop in after school to say hi to their favorite hometown business owner. Many of the local business owners regularly give back to the community and the community gives back to them.
Adding to the wonderful mix of businesses in downtown Summit is the work of Summit Downtown, Inc. (SDI) which manages the day-to-day operations of the downtown and consistently markets the city. SDI offers a Summit VISA Gift Card accepted by over 100 Summit businesses and holds downtown events that attract residents and visitors alike.
Downtown Summit has returned residents and visitors to the days when downtowns were the hub of the community. And the beauty, walkability, vitality, events, and mix of businesses are the reason Downtown Summit is worthy of a Great Places in New Jersey award.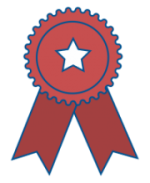 Great Downtown
2021 Designee
Summit