Downtown Rahway is a great place. It is a place that emphasizes livability, walkability, shopping, food, art, diversity and a destination. Centered in the heart of the bustling City of Rahway, next to the NJ Transit Station, Rahway's downtown is the building block for this diverse city.
The Rahway NJ Transit Station hub offers direct train service to New York City. Building upon this asset, the city adopted the CBD redevelopment plan in 1998 to further promote development and livability for Rahway's downtown. The CBD redevelopment plan acted as the blueprint and guided development, building upon the city's existing transit-oriented development components. This led to new residential development and increased livability. Since 1998 over 1,000 units have been built or are under construction in Downtown Rahway.
Rahway's downtown is an active destination offering diverse cuisines from institutions like Nancy's Townhouse, Luciano's Ristorante, The Waiting Room, Irving Inn, and Cubanu.  The popularity of these staples prompted new gourmet restaurants like Il Forno A Legna and Monchy's Rahway to join the downtown scene. In addition, Rahway's own downtown brewery, Wet Ticket, draws people from all over the tri-state area to come and taste their handcrafted brews. Local coffee shops like The Coffee Box and Melao Cafe & Creamery offer patrons specialty coffee, pastries and more.
If you like to shop, there is RV with hard-to-find vintage sneakers and clothing as well as the Travel Skate Shop where skaters can purchase skateboards, accessories and clothing. For cigars from all over the world, head to Sticks Cigars or browse through a fascinating assortment of antiques and oddities at the Gilded Lillie.
Downtown Rahway's rich art and cultural scene is a big draw for day trippers. The Culture Crawl is a one-day explosion of arts, culture, dance and live music. The streets are lined with musicians, visual and performing artists, film makers, craft artisans and more. This annual event attracts nearly 5,000 people every year. And taking place over the past 20 years, the Taste of Rahway is a food extravaganza with delectable bites and drinks from vendors throughout New Jersey attracting nearly 1,500 people every year. Built in 1928 and restored in the 1980's, the Union County Performing Arts Center is the epicenter of film, dance and theatre performances in Union County with many groups renting the space for performances and drawing people from surrounding towns. And last but not least, art galleries such as Atelier Rosal, The Gallery Space, Times of Grace, and Tabula Rasa combined with murals enliven and color the downtown.
Public spaces and pedestrianism are vital components of Rahway's downtown. The city transformed an unused alley into the walkway known as "The Paseo." This public space has moveable tables and chairs and butterfly wing art which has become an Instagram hot spot.  As a result of the 2019 Covid-19 pandemic, the City created even more public spaces with a portion of E. Cherry, Lewis and Monroe Streets being made into pedestrian-only tented areas with tables and chairs so patrons can dine outdoors. A vacant lot on E. Cherry Street was converted into a public space with tables, chairs and artwork on the walls creating an inviting area to people watch, dine, and drink outside.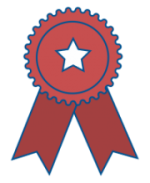 Great Downtown
2020 Designee
Rahway