Vitality, walkability, dining, shopping, art, history, architecture, transportation, destination.
Nestled in the heart of Cranford, Cranford's Downtown is the heartbeat that feeds all its residents and visitors. Cranford's train station is the centerpiece of downtown and is the engine that brought population growth, investment, created its network and built its architecture.
Downtown Cranford has leadership. Understanding the importance of a downtown for continued economic growth and vitality, Cranford established the first Special Improvement District (SID) in NJ. The SID formulated the Downtown Management Corporation (DMC) a membership of four (4) residents, three (3) property owners and three (3) business owners. Through the leadership and guidance of the DMC, with collaboration from the Township, community groups and its residents, a strategic plan was developed to guide, maintain and grow Downtown to the impressive destination it is today.
Downtown Cranford is a neighborhood. With over 800 apartments and 250 businesses there is a symbiotic relationship between the residents and businesses. The growth of the downtown residential population has benefited the business community and helped to create a downtown neighborhood. These residents provide the vitality and density to activate the downtown during the day and night. Downtown residents, along with shoppers, employees, commuters and businesses are what make a downtown great.
Downtown Cranford is a shopping destination. With homemade craft goods, clothing, jewelry, home design, antiques, bicycles, comics and other unique items, consumers from all over the tri state area come to shop, mingle and enjoy everything Downtown Cranford has to offer.
Downtown Cranford has style and arts. One can get the latest clothing fashions, accessories, jewelry, as well as chic haircuts from the beauty and stylist businesses. If you want to make your own art, pottery, jewelry or paintings then come downtown to craft in Cranford. If you want to catch the latest movies look no further then Downtown Cranford's movie theatre with its marquee lighting up the downtown sky.
Downtown Cranford has a vibrant and growing restaurant scene. One can never go hungry here. There are over fifty (50) food establishments feeding Cranford's residents from breakfast to dinner. From cuisines all over the world, to hosting restaurant week, Cranford has become food destination. NJ.com recognized the growing restaurant scene as Cranford made the list of "15 Great Food Towns that no one knows about."
Downtown Cranford has sweets. From homemade award-winning ice cream, to freshly baked breads and pastries, to local brewed coffees and teas one can indulge with their sweet tooth.
Downtown Cranford has public spaces. From Eastman Clock plaza with the colorful painted public piano for all to play, moveable vibrant colored chairs and benches and a place where music and theatre performances are held, it truly is a great public space. Eastman Clock Plaza is a gathering space where one can unwind during the day or night and enjoy the sights of Downtown Cranford. Located a stone's throw away is Post Office Plaza. With a beautiful fountain and moveable vibrant colored chairs as well, it is a place where one can enjoy Downtown Cranford. Post Office Plaza is a place with history. It is the location of Cranford's historic flag pole originally erected in 1918. The flag pole is a is a monument for those in Cranford who fought in World War 1.
Downtown Cranford is a community place where special events are held bringing residents and visitors together. Such community events include but are not limited to:
Scarecrow Stroll – more than 100 scarecrows created by residents, businesses, community clubs, and schools are showcased for two weeks along Downtown Cranford's Victorian light poles
Lego night – Kids and families come down to Post Office plaza and build their Lego creations.
Rock the Streets – Over 200 people participate for the outdoor yoga event
Music at the Square – Cranford's local bands fill the streets with music
Cranford Paint Out – Artists from all over come to Cranford to paint scenes from downtown and then display their art around town
Downtown Cranford is growing. With new and planned development, new residents will only further activate downtown.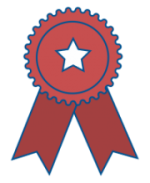 Great Downtown
2018 Designee
Cranford