Founded in 1865 on the banks of the Raritan River, Clinton is a historic and charming downtown, considered a cultural center and popular tourist destination. Anchored by the iconic Red Mill Museum Village landmark, downtown Clinton provides a unique blend of over 80 friendly small businesses, locally owned shops, restaurants, and services, and the Hunterdon Art Museum – all surrounded by beautiful countryside.
Downtown Clinton is supported and marketed by The Clinton Guild, a not-for-profit group of local businesses formed in 1972 whose mission is to promote this unique village and all it has to offer to residents and visitors alike.
Clinton hosts over 100 annual events, many that attract large out-of-town crowds each year.  For Dickens' Days, the most notable event, held on the weekend following Thanksgiving, the Town transforms itself into a Victorian Village.  In the summer, visitors can enjoy "Come Together" Friday nights, and the Taste of Clinton in the spring.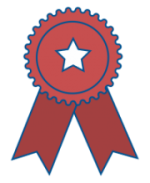 Great Downtown
2016 Designee
Clinton